21 Most Amazing International Borders across the World
Posted by
zeus
in
International Places
,
Some Thing More
on July 27, 2017
International Borders of the World
What comes to your mind as soon you heard the term International Border..? Barbed Wires..? Soldiers with Guns..?? Security Threat..? or no limitations and more other silly things. Well, not all International Borders in World has security, barbed wires and soldiers. Here's how different countries define their International Borders. And believe me, It is the most amazing thing you will read today. And make sure you read at till the end and amusing border is waiting for you there.
1. Italy and Vatican City
The entrance St. Peter's Square is one of the most beautiful International Borders between Italy and Vatican City.
---
2. The United States and Mexico
You are going to amaze this border is about 2000 miles long. On the left, we got the US and on the right Mexico.
Here is another amazing pic that's how smart people fight on International borders with volley balls.??
Explore More: 10 Awesome Landscapes in India You Must Visit
---
3. Sweden and Norway
Isn't it wonderful …?
Ride the snowy border of Sweden and Norway with your snow mobile.
Explore More: 10 Places to Visit in India That Won't Exist For Long
---
4. Ukraine and Poland
Ever seen such an art on the International Border. Every year a festival is held at this border. The festival is called "The Land Art Festival."
---
5. Argentina, Brazil and Paraguay
This International Border is also called "Triple Frontier". And it is one of many tri-points around the world that connects three neighboring countries.
Explore More: 10 Awesome Places Where Indians can Travel Without Visa
---
6. Costa Rica – Panama
Sixaola River separates the two countries. Sixaola River is an International Natural Border between the two Central American countries, is used by cars, trucks, and pedestrians.
---
7. Haiti – Dominican Republic
Because of limited deforestation in Haiti, it is one of the stunning borders in this list.
Explore More: 5 Places in India that look like Foreign Places
---
8. Spain – Morocco
The Internation Border between the Spain and Morocco is divided by fence to prevent illegal immigration.
---
9. Spain – Portugal
The zip line connects the Spain and Portugal. So you will fly above the border like a commando. ? ?
---
10. Afghanistan – Pakistan
The Torkham Gate divides Afghanistan from Pakistan. It is a most important border crossing between those two countries.
Must Read : 10 Best Places in India to visit Under Rupees 5000 in your Pocket
---
11. United States – Canada
So here what everyone is waiting for The Longest International Border in the World. It is stretched up to more than 5500+miles. Below is another Pic
---
12. Brazil – Bolivia The Heavy amount of deforestation can be seen in Brazil separates it from Bolivia. Furthermore, there is a river that makes the border between them.
Must Read: 10 Places in India must visit with Family or you will regret later
---
13. China –  Nepal
Mount Everest stands proudly between the China and Nepal. One has to do a lot of struggle to cross this natural border.
---
14. United Kingdom – Spain
This is the normal checkpoint at the border.
"The Frontier", shown from the Spanish side with the Rock of Gibraltar in the background. It is the border between the two European countries.
Must Read: Top 10 Must Visit Best Bollywood Locations For Travellers
---
15. North Korea – South Korea
This is how the border between two brothers in arms looks like.
Heres another one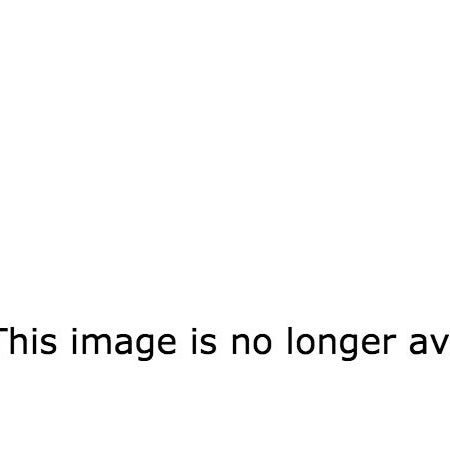 The Joint Security Area within the Korean Demilitarized Zone, take care of the security.
---
16. Germany – Poland
A simple pathway on the beach of Usedom separates these two countries peacefully.
Must Read: Top 25 Must Visit Amazing Beaches of India
---
17. Netherlands – Belgium

This is the most beautiful and the most striking International Border on this list. As you can see no security no barbed wires nothing just two countries enjoying their life. Below is another one pic. ---
18. 
Austria, Hungary, and Slovakia Source
It's the another tripoint border on this list just like the previous one. Most amazing thing about this is there is a small picnic table at the point marking the borders of the countries. Here is that table

Source
Must Read: Visit World's Top 6 Most Romantic Restaurants in the World
---
19. Egypt – Israel

Source
Commander Chris Hadfield, of the International Space Station, snapped this picture of the borders.You can see here Egypt (left,) Israel, and the Gaza Strip.
---
20. Australia – Everywhere

I think you got by the heading of this why there is no another country. ?
Must Read: Best Road Trips you should travel once in India
---
21. India – Pakistan
Last but not the least my own country (Actually I was saving it for the last?)

Source
The Wagah Border Ceremony takes place every night at this only road between the two countries.
There is a lot of tension on India – Pakistan Border as you all know. There always 24 Hour Surveillance on this International borders.
Must Read : 24 Amazing Pools of the World You Need To Jump In Once In Your Life
---
BONUS: Don't leave in Hurry I have a Bonus – International Borders which is the most amusing on this list.
Northen Hemisphere – Southern Hemisphere
"Middle of the Road" park in Ecuador is supposed to mark the point of zero degrees latitude, although there is some discrepancy to the claim.
---
What do you think about the article..? Mention it in the comments below. If you love it, share with your friends and families.
Did we miss anything above feel free to tell us we would love to hear feom you.